Stanfordville, NY
This property began its historical transformation in the 1800's going from a forested piece of land to being cleared for dairy farming and agriculture. It was very common in Dutchess County during this time to clear land for agricultural development thereby changing this environment for 100's of years by displacing habitat and jeopardizing indigenous characteristics of the land that had value in function on a large scale. As agriculture declined in the area years later, many farms such as this one began downsizing and selling pieces of land for residential use. The visual and environmental result was maintaining the pasture as lawn and planting exotic plant material for ornamental value.
The property is in a crucial location for reversing the inherited institutional maintenance because of the surrounding ecosystems, and is in dire need of rehabilitation to restore the characteristics of the soil and water. This is a piece of land that could offer so much to wildlife and ecology. Riverines that flow through the property directly into a freshwater emergent wetland grace this landscape. Wetland habitats serve essential functions in an ecosystem, including acting as water filters, providing flood and erosion control, and furnishing food and homes for fish and wildlife. They do more than sustain plants and animals in the watershed, however. Many wetlands are not wet year-round because water levels change with the seasons. During periods of excessive rain, wetlands absorb and slow floodwaters. Wetlands also absorb excess nutrients, sediments, and other pollutants before they reach rivers, lakes, and other waterbodies.
The objective is to emulate a natural, self-regulating system that is integrated ecologically with the landscape in which it occurs including the reintroduction of absent native flora and fauna with as little disturbance as possible. The current landscape is a typical "estate" consisting of large expanses of lawn, specimen trees, small vegetable garden, an "orchard", pool, and few plantings with old-fashioned selections like boxwood, lilacs and hydrangeas.

With hope and help from a variety of mindful professionals as well as the good intentions and educated directions from the owners, this property can be a functional and beautiful landscape that benefits all types of life- from microscopic bacteria in the soil to larger mammals present in the area through simplicity and sustainability. Removal of exotic and invasive plant material and reintroduction of native plants in their proper places as they could naturally find themselves, as well as functional and artistic accessories are the piece of this project that Harmonyscape can contribute to.


Scarsdale, NY
An established collectors garden with many unusual plant varieties was in need of a few harmonizing elements. A recent trip to Morocco inspired a mosaic embellishment for the patio using a palette of color from the garden and a "Robins Egg Blue" which is repeated throughout the intimate space. It is an ongoing pleasure of editing the existing garden, adding new planting beds and seeking out rare cultivars for the client who is an avid garden enthusiast. Being one of my first clients, I have witnessed the transformations of the space over the years and we have cultivated a eco-friendly space with sustainability in mind.
---
Verplank, NY
​Situated on a rocky bluff overlooking the Hudson River, the landscape begged for bloom that could be enjoyed by the clients as well as pollinators. Pedestrian circulation and areas to pause and enjoy the views were carefully considered and implemented. A mindful and lively native plant palette was chosen to bring color, structure and contrast to the site with year round interest. Grasses and sedges with strong presence, paired with bright perennial wildflowers create an opulent setting whether in shade or sun for appreciating natures delight.
---
Millbrook, NY
Simple but bold. A design for a couple who wanted to enhance their experience while walking around their estate. Texture, Fall foliage and lush plantings in a variety of eco-systems with a New York vocabulary
---
Frances J. Mark Park
Hollow Rd Salt Point, NY
​The inspiration to compliment the existing native species came from wanting to plant a single tree by the pavilion. Working with the Town of Clinton, Harmonyscape was able to submit a proposal for a "Wildlife Border" and begin installing. The end goal is to have a lush, low maintenance, native border that can sustain wildlife through providing habitat to birds, frogs, bees and butterflies. The border reduces the expanse of lawn and welcomes park visitors from the parking lot to the green area that is used for picnics, swimming and sports. Watch the process through the images below as the planting evolves and grows!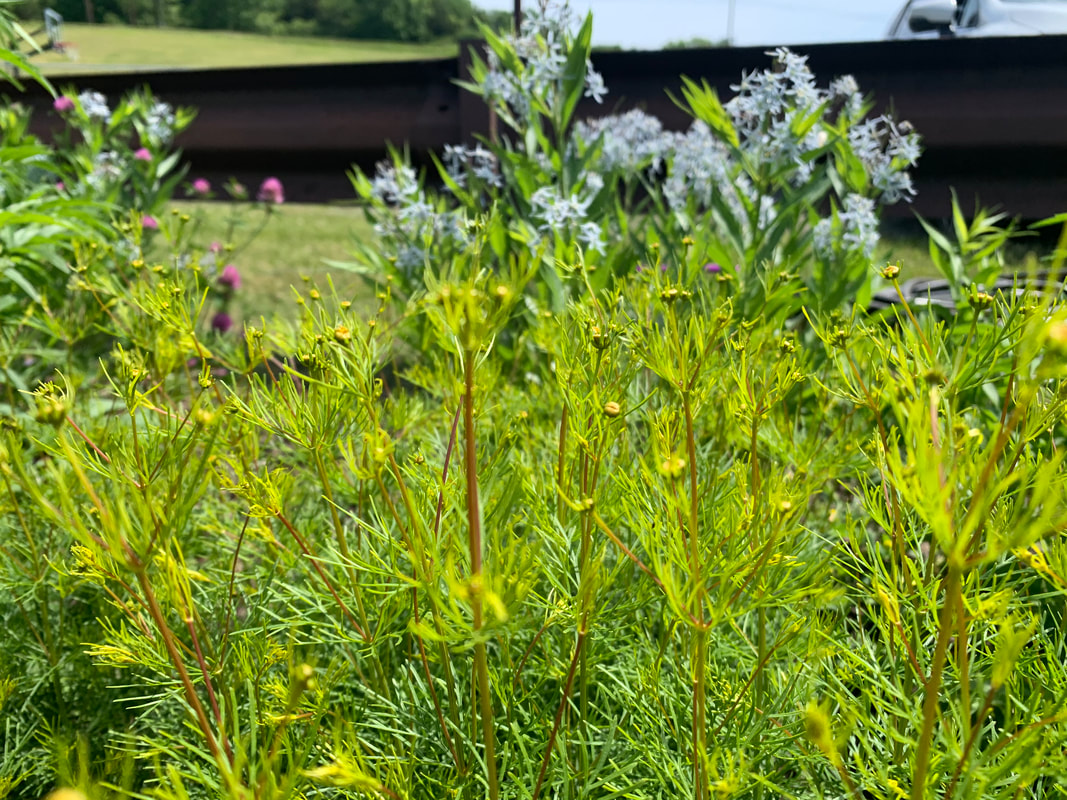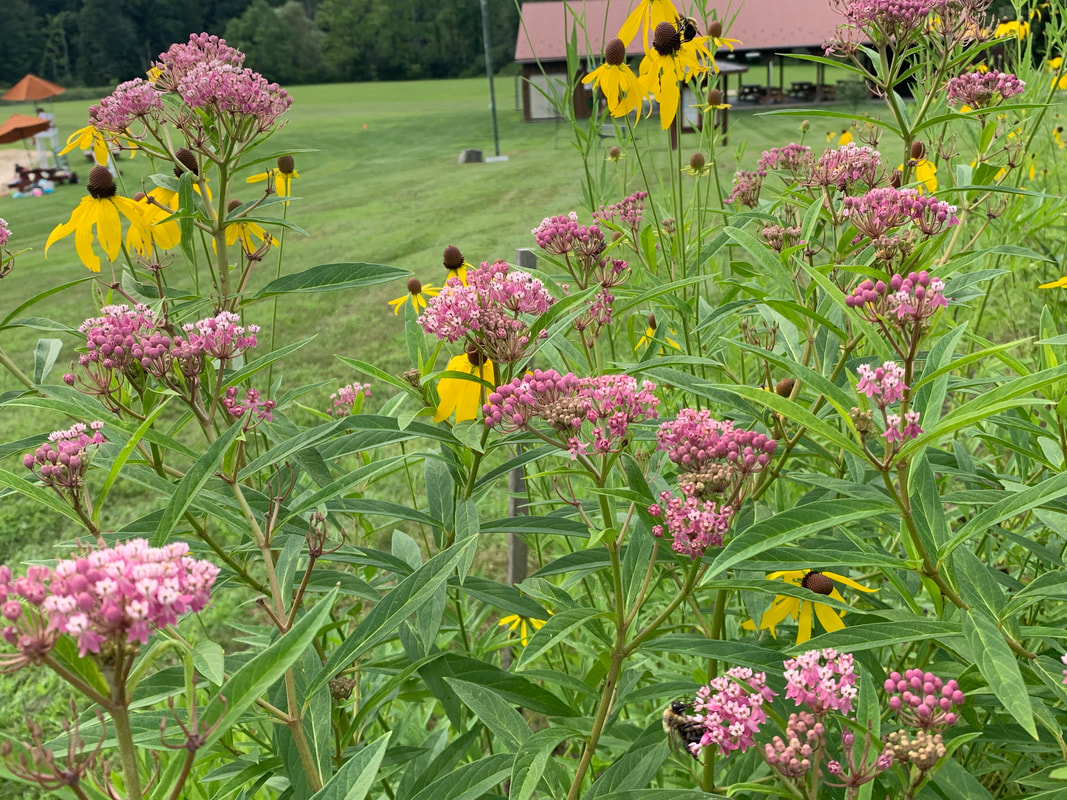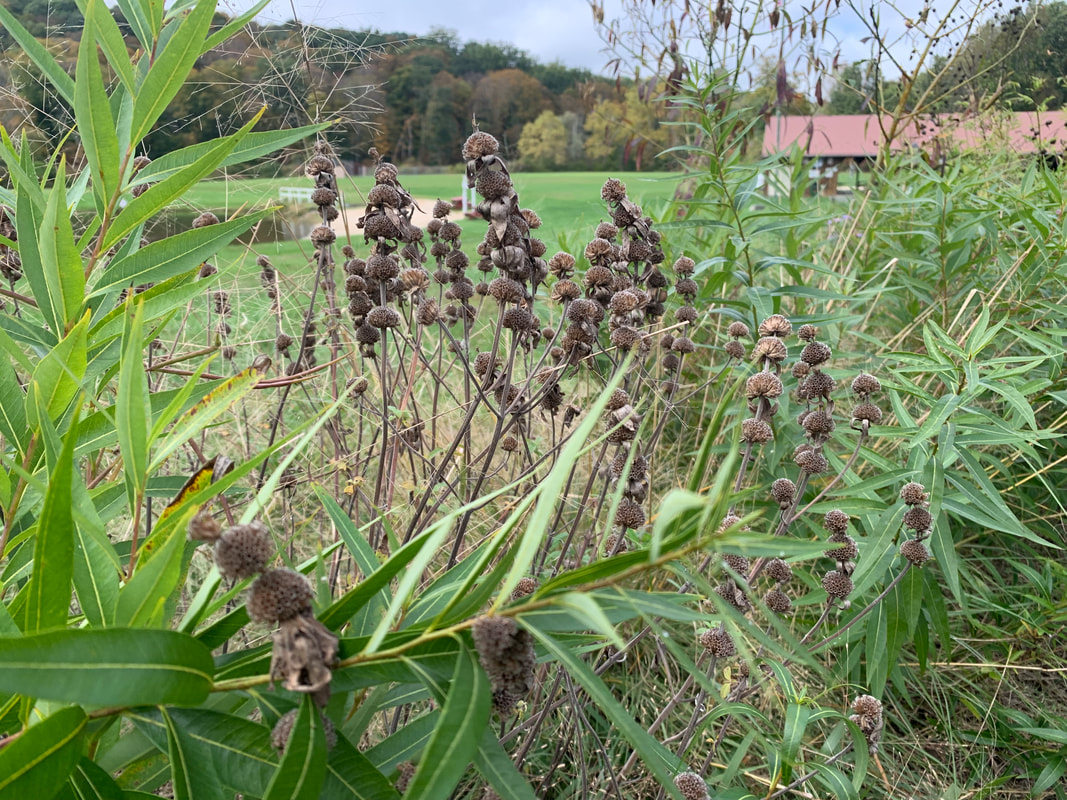 ---